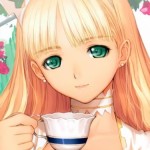 Public Group
active 2 days, 13 hours ago
Shining maidens take tea together and talk about everything the sun and moon shine upon.
For tips and tricks on how to make the best use of the Forums see Forum Tips.
Bach's Flower Remedies and Homeopathic Medicine
This topic contains 2 replies, has 3 voices, and was last updated by

Myriam Hildotter 3 years, 10 months ago.
You must be logged in to reply to this topic.