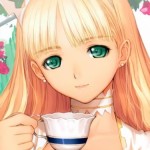 Public Group
active 2 days, 13 hours ago
Shining maidens take tea together and talk about everything the sun and moon shine upon.
For tips and tricks on how to make the best use of the Forums see Forum Tips.
Welcome Miss Urania
This topic contains 37 replies, has 7 voices, and was last updated by
Sushuri 2 days, 23 hours ago.
Author

Posts

Welcome Honored Miss Urania,

Please give me your loving indulgence.

I see from your profile that you have read Silver Vixen as well as some of the short stories. How exciting.

If you would like, please tell us a little more about yourself and what drew you to Chelouranya. We would love to get to know you better!

Also please feel free to ask any questions that you may have!

I hope you enjoy your stay with us.

In Amity,
Yuriko Rill

Rayati Honored Miss Urania,
Welcome! Please give me your loving indulgence! I really like your profile picture!

In Amity,
Rosamunda Elefarya

PS – I had to edit because I honestly do forget that the surname comes last in English when I'm here.

Rayati! Hello to you both!

Forgive me, I'm not yet used to the titles or grammar used here- please be patient with me as I learn.

I found the Chapel first, while desperately searching elektraspace for what I then considered 'Goddess-Religions'. I was disheartened by every 'Pagan' tradition I took part in, and was raised a guilty-Christian. So by the time I was old enough to move out and be fully independent, I was quite depressed. I felt as though I was doomed to be atheist- how could I believe that which my heart rebelled against?

Upon finding the Chapel site, and later, other Deanic sites (which led me to the DoSH site, and then here), I felt an immense sense of relief, like coming home and falling into bed after a long day.The virtues instantly seemed right and sensible, despite being against everything this 'modern' world tries to teach. The respect and kindness shown in this forum, and the very scriptures themselves (as well as Chelouranyan literature) drew me.

I know this answer seems pithy, and I do apologize for that. Thank you for welcoming me, and I am so happy to meet you both!

Venus

Participant

Rayati, Urania-san. Please give me your loving indulgence.

I too was a pagan before coming to Dea and the motherland. I hope you enjoy being here with us.

In amity,
Venus

Honored Miss Venus, thank you for your kind words.

I was so afraid that I would be alone in that experience, so you have greatly lightened my heart.

In Amity,

Urania

Rayati and welcome Miss Urania. Please don't worry about words and customs. You'll pick them up as you go along and no one minds the odd mistake.

I am so happy that you found your way here. Please feel free to ask questions or talk about anything at all. We are a bit quiet on the site at the moment but we are always around and happy to chat so absolutely don't hesitate.

Please give me your loving indulgence,

Sushuri

(PS sorry to come in late – I got a bit messed up with my password and didn't know how to fiz it! All ok now!)

Rayati and welcome Miss Urania. Please don't worry about words and customs. You'll pick them up as you go along and no one minds the odd mistake.

I am so happy that you found your way here. Please feel free to ask questions or talk about anything at all. We are a bit quiet on the site at the moment but we are always around and happy to chat so absolutely don't hesitate.

Please give me your loving indulgence,

Sushuri

(PS sorry to come in late – I got a bit messed up with my password and didn't know how to fiz it! All ok now!)

No no, you're not late at all Miss Sushuri! I am so excited for being here that I have been practically glued to my devices waiting to talk to everyone!

I am quite sad that the All Girl Worlds website has vanished. The domain must have expired. I so enjoyed reading there.

Yes the domain did expire, which is rather sad.

However there is some Chelouranyan material at the Sun Daughter Press Reading Room.

You will find the larger stories there (like The Adventure of the Crystal Staff and The Dream Key) as well as some other good stories and other things.

Honored Miss Urania,
You are by no means the only one to search through the "pagan" religions and leave disappointed before coming here. Me too! I loved the pretty stones and statues and things, and I loved calling God She, but I didn't much care for…well. We know. I'm so happy to be here and to have the Gospel and all the pretty stories, and to be a brunette and…

Well. You know.

Honored Miss Rosamunda, I do know, sadly…I think all maids of Chelouranya know that feeling.

I've found solace, recently, in the famous Tellurian book, Mists of Avalon. It is a sad story, but the authoress worked so hard to tell the stories of the 'female' characters, the ones who were just brushed aside in the original Tellurian legend. I hope, for this beleaguered planets sake, that more such books are written every day.

Before coming here, I had flirted with trying to find pagan, or more precisely, neo-pagan worship, but for some reason, I never acted on it, and instead chafed under liberal Protestant Christianity for a long time.

I think that the main thing about neo-pagan worship, at least in the West, is that for all of its good intention, it is an attempt to revive something that has long died out, for which we have no written records. The Abrahamic religions (all three of them) were quite brutal in their destruction of older traditional forms of worship. In contrast, it seems in the East that Buddhism was able to peacefully coexist with other traditions, and traditional worship has survived, in modified form, in the Vedic and the Japanese traditions.

I think that we are a bit more modest in what we try to do. We are not trying to revive older forms, but to gather the forms of Feminine devotion that have survived through the present day. We also accept our limitations as to what we can do here in exile in the Late Iron Age, and we rely on Dea to make up for any deficiencies, like the small children we are.

"The Mists of Avalon" is an interesting book, isn't it? Before I came here, it was one of my favorite books, and I read of the many of the books by the same author. I have to admit that her books, particularly those in that series, inspired my imagination, and even stirred up some waftings of very ancient lifetimes on this planet.

There are several authors that are writing historical fiction from the perspective of femini. I have mixed feelings about them, including many of my pre-Chelouranyan favorites. I am guessing that none of them would make any Chelouranyan reading list, including the Mists of Avalon and the books of that series. There is very little, if anything, written or produced in West Telluria after the mid-1960's that would.

That being said, I think that the surge in such works is interesting. Patriarchy is such a strange phenomenon, and relationships between masculi and femini seem quite filled with tension and conflict. Telluria seems to be a really odd place. Relations between melini and chelani are much different. Yes, they have similar traditional gender roles, particularly the further east one goes, but the power struggles and the deliberate oppressiveness are not there. I imagine it helps that the hearth and home have much greater honor than they do in Telluria. It is good that there are books available from Sun Daughter Press to show us worlds where the feminine is not trying to compete or survive under masculine dominance.

Oh dear….this has been quite a long musing, and I am speaking from my limited knowledge, so perhaps someone wiser than me will come and correct anything that I have misspoken.

No no Miss Yuriko, what you've written rings very true!

I agree- It is difficult to find material that doesn't chafe at me. If I might recommend, for simple reading pleasure, the works of Tamora Pierce, particularly 'Protector of the Small'? It is, to me, an excellent example in writing of a true Vikhelic warrior, and the 'universe' of the books takes place in an earlier Iron Age than we exist in. The authoress makes great effort to ensure that the masculi of the book look up to, and obey as a commander, the main charactress, but without the Patriarchal influence of her being cruel or hateful. It is not the Motherland, but it is as close as I have ever seen a non-Chelouranyan authoress get.

Might I ask- I have seen other honored Chelouranyans (is that the plural?) speak of 'waftings'. I'm not entirely sure I understand their meaning, would you be so kind as to explain?

I am so very new to this, and while my heart led me here, it is still…difficult? If that makes sense?

Yes, it does make sense. It is good to hear that your heart led you here, Honored Miss Urania…and it is natural and normal for it to be a bit difficult, I think. This is a very different place, and it is a difficult transition.

Waftings….well, they are sort of like memories of other lives, but we sort of let them be what they are and not worry too much of they are literally true in a physical sense. Many of us have waftings of our Motherland existence and/or past lives on this planet in a different, less patriarchal time. It is not of any importance whether one has them or not, but I think that those of us who have them treasure them as a way of connecting with a time and/or place that was more traditional and harmonious.

Ah okay, I understand more now! Thank you! Perhaps one could meditate on them to try and understand more…an experiment for another day, perhaps.

Miss Urania, I love Tamora Pierce! So many adventuring brunettish types! I couldn't recommend her to the particularly sensitive blondes among us, but she did amazing work considering the age in which she writes!

Ah, how about Sandra faToren, the blonde mage with sewing-magic? She is the immaculate Dutchess!

Sanae

Participant

Honored Miss Urania,

Please give me your loving indulgence. I apologize for my late welcome as well!

Oh, I love Tamora Pierce's work! Sandrilene faToren is so wonderful, isn't she? I want to take up spinning because of her. I read through Miss Pierce's work before discovering Chelouranya (and embracing how very blonde I am), though I think Elefarya-chei's warning is quite accurate.

Have you happened to read Miss Catherynne Valente's Fairyland series? I began reading that earlier as well, but it has a very plucky brunette heroine and a delightful, whimsical charm. (I am not sure it is safe to recommend for all.)

In Amity,
Sanae

Honored Miss Sanae, please give me your loving indulgence. I have never heard of that authoress! Thank you for the suggestion, I will have to look into purchasing the series.

I apologize for any inconvenience, but if you would be so kind as to answer a question for me?

I am most interested in deepening my relationship with Dea, and casting aside the weight of Telluria's 'religious' influences. They are such an ugly trap, especially where I live. What advice would you give a beginner such as myself? I have the Chapel site bookmarked, I go there so often, and I have downloaded the NCUV of the scriptures (because they were free)…but I am at a loss as to what to do. I wish that there was a study plan of some kind.

Oh, apologies for rambling! Forgive me.

Venus

Participant

Hello again Miss Urania,

To answer your question, I recommmend our version of the gospel over any other version. I also recommend The Feminine Universe by Miss Alice Lucy Trent. It's an amazing read, definitely one you have to read a few times.

Questions are not an inconvenience in the least! We love questions!

No, I do not think that there is any sort of study plan, or at least as far as I know. We are a tariki ("other power") tradition rather than a jiriki ("self power") tradition. It is not that jiriki is bad or wrong, it is just that it is really difficult in the Late Iron Age where we are living, so we depend on Dea, like small children.

I think that perhaps a good place to start would be to create a home shrine of some sort. Here is a link to a Chapel article about home shrines. If you are not in a situation where a shrine is possible, finding some way to have something visual to assist your devotion would be helpful. I think that this is particularly useful for us, because we are so inundated by masculine images of divinity, seeing feminine images is helpful and healing.

We tend to try to use images that are still in use by living traditions, rather than ancient ones. This is because these images have been adapted for our time, so there is much less guesswork as to the meaning of the symbolism.

As Miss Venus said, the Gospel is wonderful, I think.

Another step would be to observe the yearly festivals to the best of your ability. I know that Mission Control usually posts links to articles on festival days.

Other than that, I think most of us find that the Fairies tend to lead our journey. For me, my journey involved learning Japanese. I think that each of us are lead along the way in a step by step manner.

In Amity,
Yuriko Rill

Sanae

Participant

Honored Miss Urania,

Goodness me! I am honored by your question, though I think you will get very good advice from many of the maids here– and more sound advice, surely, from those who have been here far longer than I.

Being a dreamy blonde, I like to imagine Dea in different ways that appeal to me– and strict Filianists may encourage you to only do these things with the Daughter. I imagine Her as the sun, brilliant and powerful, yet warm. I imagine Her as a beautiful woman who is reaching toward me with love, as I run into Her arms. I imagine submerging myself in the most beautiful, loving light.

There is a scripture in our version– I have not read another version, so I do not know if it is in those– that is about Dea's Mantle. And it is short and poetic and lovely, and when I read it, I can feel all those things, that Dea is sheltering me under Her beautiful, safe mantle.

There are other bits of scripture that particularly speak to me as well, and I have created thought-pictures of those that I think of when I am troubled or distressed.

But perhaps the best thing I do was advice I was given by the honored Miss Trent: try one's best to be good. In this dark age, Dea has made it very easy for us to draw near to Her. We have only to try to love Her, to want to love Her, to try our best to be good maids. It is sometimes difficult to begin with such simplicity! But therein lies the beauty, don't you think?

Honored Miss Sanae, Honored Miss Yuriko, thank you so much! Your words have comforted me- I was worried that I was not doing, how to say….that I wasn't doing 'all I should', if that makes even a small amount of sense?

You are both far more wise than I am, I can only hope to be so with time.

Please, forgive me for asking so much of your time and experiences. I just feel as if I have been in a small house my whole life, all the windows covered over, and fimally a small part of the curtain has moved aside to let in sunlight.

If I might bother you just once more…do you have any advice for casting off my sticky Tellurian habits and its influence? What helps you find peace, and to feel free of its shadows?

In Amity,

Urania

Rayati Miss Urania,

I think it is best to start slowly in terms of re-racinating yourself. I know it is tempting to try to do everything at once and jump right in, but that tends to be a shock to one's system.

The truth of the matter is that it is not easy to cast off Tellurian habits, particularly if you must interact with Telluria, which most of us do. So, I think it is best to learn what the ideal is and take small steps in that direction. It is often easier to add good things than it is to cast off bad things. Once you get used to good things, the not-so-good things tend to fall away on their own, or at least that has been my experience.

Oh a quick point of order….when I write my name in English, I do so in the Western style, given name first, surname last. So Yuriko is my given name rather than my surname. Also….even in English, I tend to prefer the Japanese "-san" rather than "Miss." It is a little confusing because different maids prefer different forms of address….but you will get used to it over time.

There is nothing to forgive. We really do enjoy questions, so ask away!

In Amity,
Yuriko Rill

Oh Rill-san, I am so sorry! I didn't mean to be rude, forgive me.

I believe I will start by keeping a journal on my life day to day, to help see the times that the Tellurian haze over takes me. And I have been meaning to create a shrine, now I have the drive to do so!

Honored Miss Urania, there is nothing to forgive. I understand you did not know, and sorting through individual forms of address can be rather daunting, I imagine!

Oh what a good idea about a journal!

Good luck with that!

Mei

Participant

Rayati, Miss Urania! Please give me your loving indulgence, and forgive my tardiness (I never seem to greet maids in a timely fashion; one of my faults, I suppose.)

I also spent some time in pagan religions, for a while. I enjoyed the prettier aspects of it, but it seemed too harsh otherwise. Finding Our Lady was quite the spiritual windfall for me, and I'm grateful for it every day.

In terms of racination, there are many things to work through! Over a year in, and I still have much to learn. You must understand that racination is a constant battle with the foddies, and I've found that prayer is a good bit of it. I believe that it is nearly impossible to become racinated without a relationship with Dea, so reading the scriptures and praying is your first step.

From there, start working on the media that you consume. I'm *still* working on Go! Princess Precure (I don't watch kinnies often), but it is well worth the watch. Elfarya-chei compiled a wonderful list of racinated Tellurian literature (I'll cite the thread at the bottom of this post), and, as mentioned, Sun Daughter Press is an amazing resource for literature.

I'm not sure if I should say this, but I was working to preserve the many De'anic sources floating around elektraspace (they always seem to disappear when I need them), and so I believe I have most, if not all, of the stories that were on All Girl's World. I don't, of course, claim authoress-ship of any of them; however, I don't know who properly wrote them, so I can't provide that information. But I would be willing to share the data I have with anyone who wanted/needed it. (I hope that my preservation of those stories doesn't offend anyone… I often forget that the erasure of information may be purposeful.)

There's so much that I missed in this thread, but I hope that this rambling response is of some aid to you, Miss Urania. It is lovely to meet you!

In Amity,
Mei

Thank you for your delicacy in realizing that there might be reasons for not re-publishing material, and that since it is the copyright of its creators it should not be wantonly appropriated by others.

However, in this case All Girl Worlds simply lapsed because no one had the resources to keep it going.

So, it seems to me that since the authors are nearly all Shining World members and were happy to have their material on a friendly site they would not (and if any does, please tell us here) object to having them curated in a "back room" of Shining World.

There may be exceptions. I seem to recall one very discipline-oriented piece by someone not associated with Chelouranya. Both because she is not and therefore cannot be assumed to give permission and also because the subject matter is not something we wish to encourage or be associated with, This should be left out.

However, this site has a blog section for permanent and semi-permanent material (that is where Rill-san deploys her lovely Calendar). We could create a "stories" category and Mei-san could post her rescued pieces there. The category could also have a permanent link from the "Resources" tab on the navigation bar of Shining World (we could also remove a few sadly defunct links).

What does everyone (especially Mei-san) think of this proposal?

I didn't have anything on All Girl Worlds, but I remember it fondly, and aside from the Sun Daughter Reading Room things (which I really want people to go to the Sun Daughter Press site for!), and that one odd extra-discipliny piece, I would be glad to see the old stories up again.

Rayati, honored Miss Mei! Please give me your loving indulgence, and please, do not even spare a worry. You are not 'tardy' in the slightest.

Thank you for your advice! I am slowly moving back from the constant stream of Tellurian political news and media, and have been focusing more on gentle and light media. I would adore a link to the literature, though may I ask, what does the term 'racinated' mean, and also, how would one use 'chei'? Forgive my ceaseless questioning.

I struggle with prayer, having come from an abusive childhood spent as a 'christian'. But I know that Dea will help me, and I trust in Her love.

I really must start on my journal, save that I have a terrible habit- if a page is not 'perfect', I tear it out! It makes for quite the crinkled appearance, and is a habit I must break.

Thank you so much, and I wish you the best rest of your day!

-Urania

I once assembled a reading list for a girl who had been deprived of nearly all access to femininity and innocence as a child, and I believe she found it helpful. It is here. Most, though not quite all of it, can be found on Project Gutenberg.

Of course, all of these books are Tellurian, and West Tellurian at that. However, they were written for children, and therefore lack the worst of what even pre-Eclipse Telluria had to offer. If you find any of these recommendations useful, please enjoy them.

Thank you Honored Miss Rosamundi!

Actually, and I know this is confusing, Elefarya is the surname and while Miss is just fine, I am usually addressed as -chei. Thank you for your understanding, Miss Urania.

Mei

Participant

Ah, I had intended to paste that url into the bottom of my post, but it didn't seem to catch… I'm quite useless when it comes to technology, I'm afraid! Thank you for referring to it, Elfarya-chei (and also for having compiled it to begin with!)

Sushuri-chei – If it is permissible and agreed upon by the maids who wrote the materials, I would love to repost the stories here. Perhaps it would be a good idea for me to compile a document of the stories, and send them to someone such as yourself who knew the authoresses and who could determine which should be posted? I do not wish to post a piece that I don't have permission to post. I had saved the stories as a PDF for an e-reader I own so that I could read them without elektraspace connection.

Miss Urania, I am terribly sorry that the link did not appear on my post! I'm so glad that Elfarya-chei could give it to you. "Racinated" refers to an idea involving being tied to one's roots – in our case, harmony, amity, concord, and the like. Racinated media generally lacks post-Eclipse influence, such as swearing, violence and s*xuality. Most racinated media that we peruse is either Japanese in origin, or was created before the Eclipse (1960s). It can seem a bit of a fine line, and it takes time to separate the racinated ("rooted") from the deracinated (cut off from its roots), but it is certainly doable. It is part of our journey, no?

Typically, Miss is used for Western style names, -san for Japanese style names (such as my own), and -chei for Estrenne names.

As an example…
Miss Urania, Miss Venus
Mei-san
Elfarya-chei, Sushuri-chei

It took me a good while to learn, but never be afraid to ask for clarification. Every maid that you will meet on Shining World is incredibly kind and good-natured, and you will never offend by asking.

In terms of prayer, creating a shrine is a good place to start. Meditation or chanting is a good Estrenne method of connecting with Our Lady; there are chants available on the Chapel website for use. If you prefer more Westrenne styles of prayer, the Rosary and the Hours are also good options (despite my Estrenne origins, I tend to lean this way). Both are also available on the Chapel website, as well as in the Gospel, which I highly recommend.

I apologize for the length of time that it took me to answer; however, I am always open to answering questions to the best of my ability!

In Amity,
Mei

So sorry for long my delay in replying. I've been rather busy.

Yes if you would like to send me the document I could take a look and advise you and ask around if necessary.

Author

Posts
You must be logged in to reply to this topic.