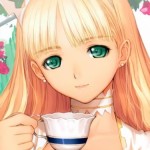 Public Group
active 2 weeks, 2 days ago
Shining maidens take tea together and talk about everything the sun and moon shine upon.
For tips and tricks on how to make the best use of the Forums see Forum Tips.
What Does It Mean To Be Innocent?
This topic contains 12 replies, has 5 voices, and was last updated by

Yuriko Rill 10 months, 3 weeks ago.
Author

Posts

I'm not quite sure what we mean precisely by innocence and it worries me. I don't feel as if I'm not innocent, in fact I believe very much that I am, but it seems to me that that romantic love and… certain forms of physical intimacy are generally seen as worthy of disapproval. Can these things be innocent?

To me it seems that lust is a perversion of desire, and it's not merely that it's physical desire, I think lust in its more honest sense must be a possessive urge, one that prioritizes one's own needs over the needs of the beloved or desired one or the prioritizing of the relationship with the beloved over general amity

Hmm. Well I don't know much at all about physical desirey-things, and what I understand by innocence is something hard to put into words, though it is clearly opposed to the cynical culture of current West Telluria.

I think rather than words I would cite this face-merge kinematic (which I think was posted here a long while back). I would say that the quality of the faces starts changing radically somewhere around the 3/4 mark of this clip, and what is changing is that they have lost innocence.

Of course I am not saying anything here about the innocence of any individual pictured. I don't think that is even very relevant in this case. What is shown seems to be a phenomenon that transcends individual tendencies – the loss of cultural innocence that shows so clearly in the faces.

Also this is a great deal less the case in, for example equivalent Japanese clips or in the African ones you so kindly posted earlier.

I am not really trying to offer any explanation, just putting this forward as a kind of "Exhibit A" to clarify what we are talking about. I think it is really startlingly clear.

You may also find this article useful. The discussion that follows in the comments is also revealing, I think.

Thank you very much, sushuri-san, though I was perceived as "fast" in high-school simply because I dressed in a feminine manner (as opposed to the pit-pyjamas of many other girls) and I was thoroughly ostracized for it.

I do agree very much that knowledge doesn't destroy innocence, I also think that there was at one point a fundamental change in views on physical intimacy in Telluria. What had at one point been a wholesome, mutually loving act became a competition, "s*x" in the modern sense of the word has been quite divorced from what it should mean. It's become a way to "get one over" on the other person, a tool to subjugate and humiliate as opposed to something kind.

It seems to me that in the pit they're not really interested in simply that particular form of physical intimacy, they're only interested in the most twisted and cruel perversions of something that ought to be about kindness and mutual love and respect. They've turned a form of love into a form of violence. They have no interest in it if it's happy and harmless, only when it's dark and sordid.

Also it reminded me of something quite interesting I'd read by a Tellurian zoologist, critiquing the "bad mean world hypothesis" as I like to put it (Mutual Aid: A Factor In Evolution was the title I believe, and it's essentially about how thame and amity are at least as advantageous to survival as being strong and what not). I think Tellurians like to think themselves very rational, but they often twist facts or cherry pick to make their "rationality" suit their world view and refuse to acknowledge their own biases.

Miss Betty Grace

Participant

Miss Darling,

If it is any comfort, the gist of your misgivings put me in mind of some verses from The Way of Simplicity that do not appear in the AAV, but are found in Madrian editions (which number them 12–14 in that sutra): "The perfect maid has perfect chastity of mind, of body and of soul; and she who is ready to follow Me upon the mountain shall aspire to this perfection. Yet those whose union is an expression of the love of souls shall be counted chaste in My name for the sake of that love. But the highest love is the love of pure Spirit, and blessing is upon those whose love is chaste for My sake."

In keeping with that, I suppose I think of innocence broadly in terms of intent and inspiration, rather than action or experience. There is an old story about a Universalist preacher in the 19th century who explained to a friend the doctrine that all maids would eventually return to God, whereupon the friend exclaimed, "What!? You mean that, if I were a Universalist, I could knock you over the head right now and steal your horse and still go to heaven?" to which the preacher responded, "Friend, I say that if you were a Universalist, the thought would never enter your mind." Personally, I think that I think of innocence as that kind of reflexive purity of heart—the state wherein one is so thoroughly immersed in healthful image spheres and racinating patterns of thought that the breaking of amity or, as the Scriptures put it, frowning upon the laughter of our Mother's heart (The Secret of the World, vv. 6, 11; The Temple of the Heart, v. 18), never even crosses one's mind.

Perhaps this a simplistic understanding, however. I should be glad to see maids more cultivated than myself chime in, as did Sushuri-san, whose video is quite startling as she describes.

In amity,

Betty

I don't think innocence as we use it means innocence in the "innocent or guilty" sense. We as a community don't have "rules" about what one can or can't do – essentially because we don't have a tradition, a social order or a "Church". It isn't that we are against any of those things, just that we aren't in a position to have them. It is a serious shortcoming, but there it is.

We do believe, like Honored Miss Grace's Univeralist that all beings (not just all humans) will ultimately be reunited with the One.

Honored Miss Darling's horrible experience in high school is precisely an example of what I meant and what I was trying to exemplify in the kinnie I posted. To us s*x positively (like the current mainstream "post-Freudian/pop-evolutionist" view) or negatively (like some patriarchal religious folk) is not the center of things, but of course for late West-Telluria it is – and there are philosophical/psychological reasons why it has to be, given their view of how life and the universe work.

Interestingly this is not the case in Japan. I mean the ideology of s*x being central to the human psyche just isn't there. The excessiveness of some "fan-service" (which can be more blatant I think than anything in the West) comes from a very different root. I think this is because the chemistry of mixing the pop-evolutionist "creation-myth" with Buddhism is very different from that of mixing it with Christianity (of which it is essentially an offshoot) However that is a bit of a digression.

If we take "evolutionism" as represented by the popular mind and the pseudo-science of "evolutionary psychology", then "femininity" is essentially a device for the propagation of species (as well as the nurturing of the young, but that part tends to be less stressed) and therefor acting feminine can have nothing but a s*xual root.

On the "mean bad world" narrative, I very much agree with you. I would dearly love to replace it with a "dear kind world" narrative, which is at least as true! Actually, both are true, unfortunately. The world is astonishingly kind, beautiful and tender. It is also astonishingly cruel (creatures at all levels live by the destruction of other creatures – one does not need to be a pop-evolutionist to see that this is true). They also live by harmony in a world that is full of wonderful beauty that pop-evolutionism attempts to reduce to mere "accident", yet that beauty is by no means necessary to survival – it is outrageous excess in purely utilitarian terms.

But the narrative prevents that from being seen, the amazing loveliness and generosity of being. Why is it both so wonderful and so terrible, so kind and yet so cruel?

That is something to ponder and something that has been completely obscured in West Telluria by creating the illusion that it can all be understood (at least potentially) in purely "mechanical" terms.

It is like analyzing the movements of the vocal chords and the vibration of the air in the finest detail, and imagining that by so doing one has disposed of the ancient illusion that there are words. A quaint mental conjuring trick but a strange thing upon which to base a civilization – and one that has rather unfortunate results.

I agree, Sushuri-san, though of course living by the destruction of other creatures (or at least eating part of them, as with herbivorous creatures of certain types, only eating a part of the plant they eat, and sometimes being important in spreading its seeds and so on) necessitates the existence of those other creatures and one can be cruel or kind in how one deals with things, I think.

For example Tellurian farming of animals for meat is very excessively cruel in most places, but in New Zealand (where my brunette is from) they're very kind to their animals and it produces much better quality meat (more nutritious) so perhaps even there there is the possibility of greater kindness improving things… and it seems that greater kindness is usually a better long term solution.

Societies often sort of seem like… the prisoner's dilemma, being cruel and cynical can get you benefits in the short term but if you continue and your behavior spreads and it becomes the culture around you, it turns on you. Kindness is harder, slower… but ultimately less self destructive.

https://www.youtube.com/watch?v=yblB87dpJGc also here's a lovely Maori song from Aotearoa.

Yes, Miss Darling, I agree with all you say. Of course herbivores are also prey so the overall "system" is predatory, and nor are humans in a position to "reform" it. A pack of wolves or a spider are never going to become "kind". On the other hand neither are they going to resort to the unnecessary and calculated cruelty often practised by humans.

I am happy to hear what you say about New Zealand and I hope other Tellurian lands will follow their example. Unlike wild creatures, humans are able to regulate their behavior and I think because they are the central being of their world-system it is important for them to do so.

Actually it is interesting to see how this truth adheres even to people who theoretically do not believe it. For example, vegetarians and animal activists who believe that maid is "just another animal" also believe that she should behave in an ethical manner that a) no wild (ie non-human-influenced) animal behaves in (it simply follows its nature whatever that is) and b. could have no more than the most minimal effect on the impossible project of "reforming" the harshness of nature. So why do they so strongly advocate it? Presumably because in their real hearts they know that maid is not "just another animal" and that her actions are of especial significance.

What you say about kindness is very true and of course it works not just on the material level of give-and-take but on the deeper werdic (or karmic) level which fundamentally affects us even beyond this current birth.

There is a harmony in the predator/prey relationship between animals, as cruel as it seems…to both predator and prey. Starvation is a difficult way to die, which is what predators face if they are unsuccessful for too long with their hunting. The reproduction rate of animals is delicately balanced against their survival rate, and even well-meaning interference by Maid can cause catastrophic results.

I recently read the Long Winter in the Little House series (the first half in Japanese, and the second half in English…the second half was rather scary, and I wanted to get through it faster than I could in Japanese.) In the first chapter, there was a discussion that I think was very relevant to this topic. I am going to quote it from the English version here. The discussion revolved around the houses of muskrats.

"The colder the winter will be, the thicker the muskrats build the walls of their houses," Pa told her. "I never saw a heavier-built muskrats' house than that one."
……

"Pa, how can the muskrats know?" she asked.

"I don't know how they know," Pa said. "But they do. God tells them, I suppose."

"Then why doesn't God tell us?" Laura wanted to know.

"Because," said Pa, "we're not animals. We're humans, and like it says in the Declaration of Independence, God created us free. That means we got to take care of ourselves."

Laura said faintly, "I thought God takes care of us."

"[She] does," Pa said, "so far as we do what's right. And [She] gives us a conscience and brains to know what's right. But He leaves it to us to do as we please. That's the difference between us and everything else in creation."

"Can't muskrats do what they please?" Laura asked, amazed.

"No," said Pa. "I don't know why they can't but you can see they can't. Look at that muskrat house. Muskrats have to build that kind of house. They always have and they always will. It's plain they can't build any other kind. But folks build all kinds of houses. A [maid] can build any kind of house [she] can think of. So if [her] house don't keep out the weather, that's his look-out; he's free and independent."

I think that is the key really. As Maid, we can choose. We can choose to look at the Light and be guided by the Light. We can choose to be driven by purely material considerations, or can turn to the Dark. Of course, Dea wants us to turn to Her, and I think that innocence is really that simple…looking to the Light as best as we can, and turning from the Dark.

The quote as it was feeling a bit jarring the way it was, so I made bracketed changes to the masculine references to God and to humans to feminine ones. I do not think that Laura Ingalls Wilder would mind.

I am sorry about not doing that in the first place.

Petite Sorcière

Participant

Honored Rill-san I definitely understand why you would want to get past the really scary bad bits quickly.

The advantage of reading it in Japanese, of course is that they don't mostly use masculine pronouns for God (or for people come to that). Gendered pronouns do exist but they were apparently invented in the 19th century for the specific purpose of translating European literature.

But when there isn't a very specific need for them they mostly aren't used and very likely wouldn't be in a passage like this.

A rather nice minor benefit, I think.

That is really a nice benefit, isn't it?

I actually read this part in Japanese. It was in the first chapter. The Japanese translation stayed pretty close I think, but of course, there were no real masculine references. God was 神さま ("Kami-sama") and people were 人間 ("ningen").

Still, I was quite excited and a bit surprised to unexpectedly find such a good description of the difference between Axial and non-Axial beings.

I believe I found a bit of an Exhibit B, as it were, along the same lines as Exhibit A.

Here is a clip of full songs from the 13 Official Disney Princesses singing in (or close to) their Native Languages (in terms of their setting and stories). It is a bit long, around 30 minutes. It is really interesting to see the change over time.

Author

Posts
You must be logged in to reply to this topic.